The poster is designed in consultation with the client and may include an aerial photograph of the cemetery, the cemetery plan with numbered graves, text on the history of the cemetery in several languages, photographs of cemetery and more.
Standard dimensions are 1600 x 2100mm (dimensions of panel board are 1500 x 1000mm).
poster design
printing
protective lamination
laminating the poster on panel board
pvc-coated aluminum frame with support
steel reinforcement beams
mounting kit
delivery to the client's site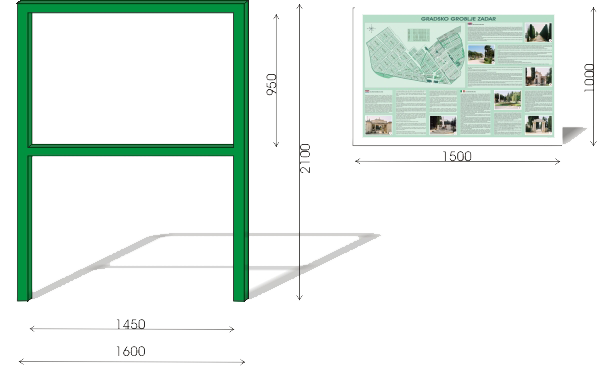 Info panel comes to life with QR code pointing on our cloud solution for mobile devices (smartphones, tablets), which enables cemetery visitors to find a grave they want to visit.